Maker Jim
I'm having a blast making things. Below are links to pages for the various projects I've done. Email me if you enjoy them.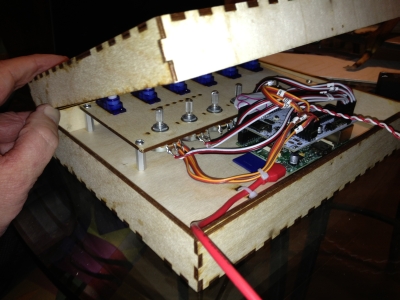 I've had a good time making an experimenter's kit for the Raspberry Pi and Arduino AlaMode. I'll sell you a kit, if you want one.
Read all about it.
I also whipped up a little board to make the Raspberry Pi easier for me to play with. I did it at
TechShop
. I'm working on a way to sell these too.
Read all about it.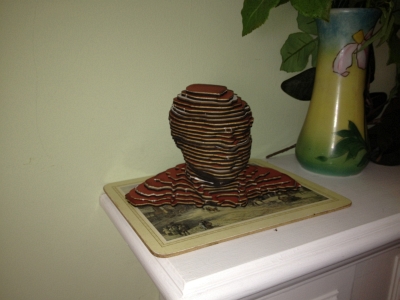 Scanned my head, doesn't everyone? Made a number of pieces out of an array of materials and processes.
Read all about it.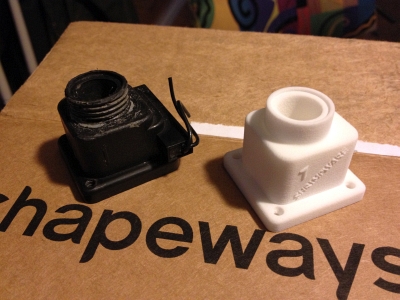 The promise of 3d printing is that we can make replacement parts on demand. Ok, I've done that now.
Read all about it.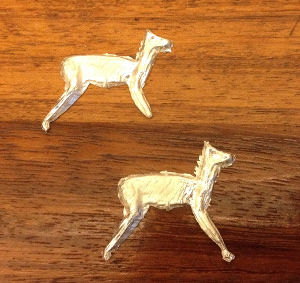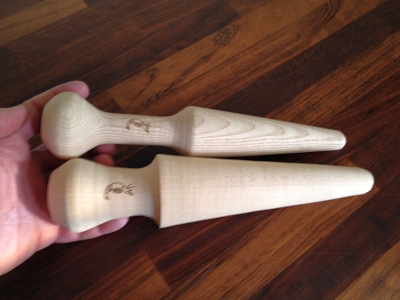 And there are times when I just make something for the hell of it. These are my miscellaneous makes.
Read all about them.
A Bit of Ego




I spent a number of weeks in 2010 helping my buddy Dave at Live Oak high school in Morgan Hill. His woodshop had a ShopBot but didn't know how to use it. I read the manual and then went down every Friday for a while to work with some of the students.

Dave surprised me that summer with a sign one of kids made for me.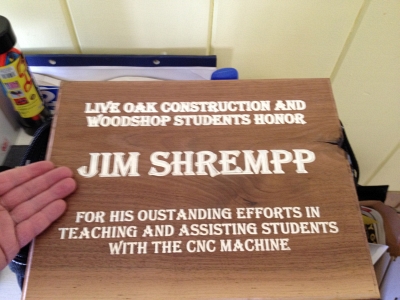 I went back in the 2010-11 year to help the next crop get started. One star student, Justin, really took to the ShopBot. I soon found that there was no need to help him - he was sometimes telling me things about it. Justin sent me this plaque.

I heard that Justin was ROP student of the year 2012-13. He's going to do great things.