Bandwidth Stealing

Serpy Who?

The Link http://www.serpy.com/forums/viewtopic.php?t=102&start=60 is behind a login so you can't get to it unless you're willing to register. Well, they're using my bandwidth, so I thought I ought to check 'em out. Here's what I found.
First, they were linked to our picture from POM. I wonder how they even found that picture?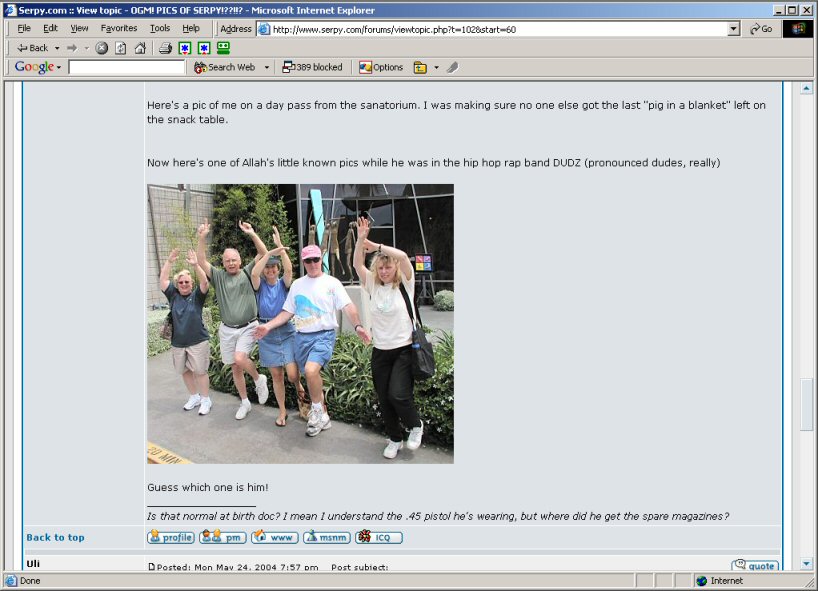 I decided to honor them by adding a reference to them in the substitute picture of me.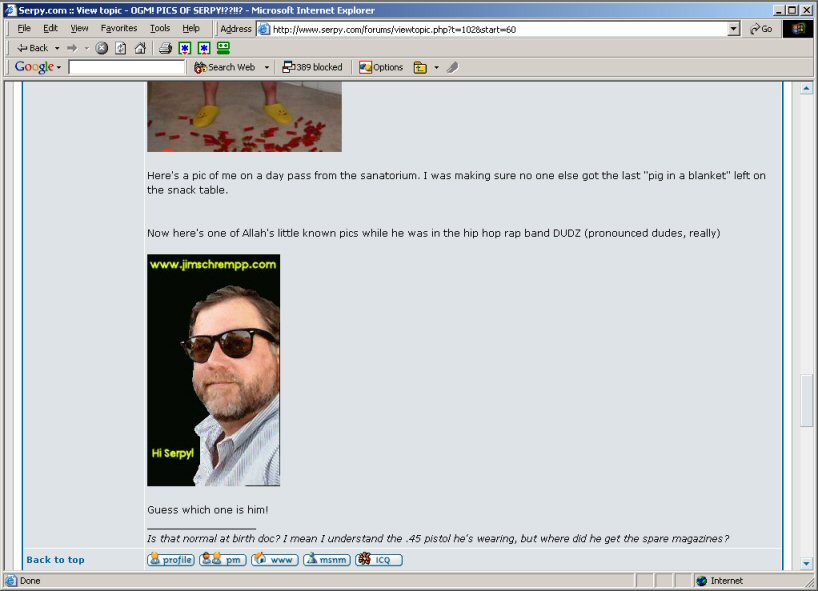 As long as I was in Serpy land I poked around at the other threads. A lot of gaming chatter, all of it in good spirit. It seems like a nice community. There were several references to "don't leave HomeLAN just because I did." And "Serpy, you're a great guy." All this talk of "Serpy" made me wonder who he/she is. A little Googlin' turned up several postings. One of the postings was a profile page from another forum. And that page gave the name Serpentius. I Googled that and found that he founded a company that would rent servers for LAN gaming parties. Here's the best one I found.